Fujifilm XF 90mm f2 LM WR hands-on Lens Review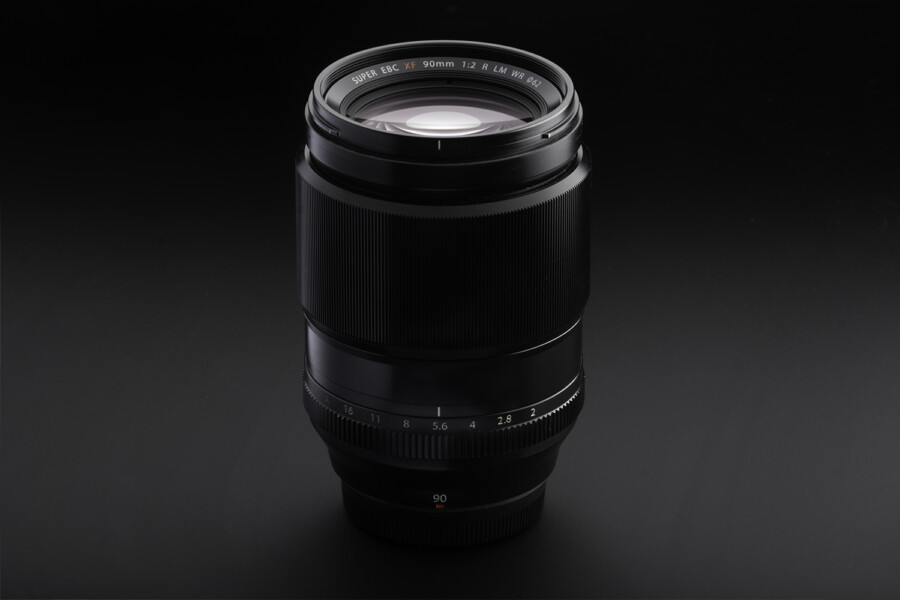 In terms of full-frame sensors, the 135mm focal length has always been one of my favourites. In the world of Fuji and their APS-C 24 x 15mm sensor this focal length converts to 90mm.
For me the flexibility of the XF 90mm f/2 LM WR is the primary reason for the appeal.
The inherent shallow depth of field and a rapid fall-off in focus which directs the viewers' attention to your subject makes the XF 90mm f/2  a wonderful portrait lenses. Due to its natural compression, it can also be successfully used to create interesting long lens landscapes and lovely multi-image stitched panoramas.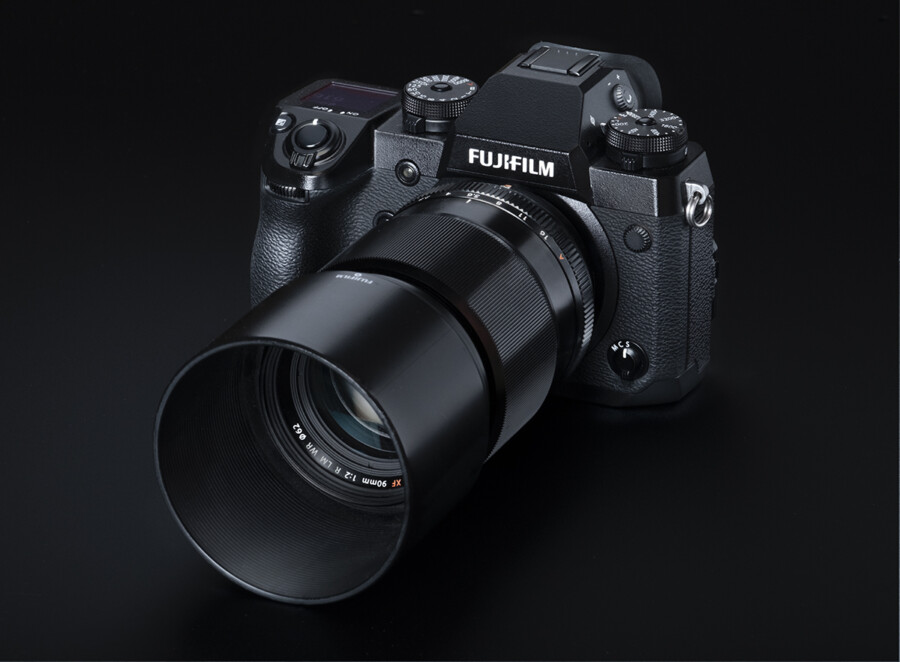 The Fujifilm XF 90mm f/2 LM WR consists of eleven elements, three low dispersion, in eight groups. It has an angle of view of 17.9 degrees and minimum focusing distance of 60cm. Full specs here at the Fuji Aust website
The external aperture ring controls the seven-bladed rounded iris in 1/3 click stops ranging from f/2 to f/16. The lens weighs 540g and has a filter diameter of 62mm.
Its full metal, weather- and dust-resistant shell hides a quad-linear autofocus motor that delivers fast, accurate 0.14sec auto focus. The quad-linear motor, designed for the XF 90mm, employs four magnets for increased torque to shift the larger lens focusing elements of the 90mm.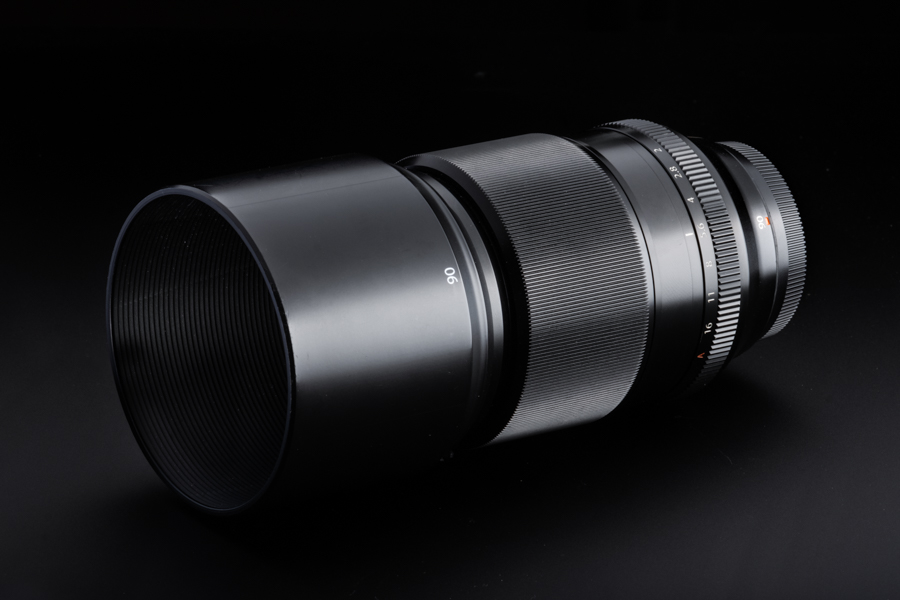 With its 11cm length (16cm with the included lens hood), Fujifilm designers have been able to give the XF 90mm a very generous 4cm deep focus ring. I use manual focus on most occasions and find the torque/resistance of the focus ring very pleasing. It is smooth and enables fine adjustments, which is essential in telephoto lenses. If you are an autofocus user, then the focus ring becomes your grip and its bevelled surface removes any chance of the lens slipping in your fingers.
There is little chance of unintentional adjustments given the firm and precise 1/3 stop clicks of the external aperture, in conjunction with it being positioned well away from the focus ring.
Being old school, I'm a firm believer in using a lens hood. I am constantly amazed when I see photographers out shooting away sans lens protection. Surely they can't all be doing it purposefully for the flare or the low contrast 'look'? The hood accompanying the XF 90mm is a substantial 6cm long with inner bevels to increase its efficiency.
I do have one concern with the lens hood which I am checking into with Fujifilm Australia. After two years of continued use, the hood has become loose and on a number of occasions disconnected from the lens when brushed by an errant hand or another object.
I imagine this is caused by the softer plastic of the lens hood's bayonet-style lock wearing down as it is repeatedly twisted on and off the metal lenses.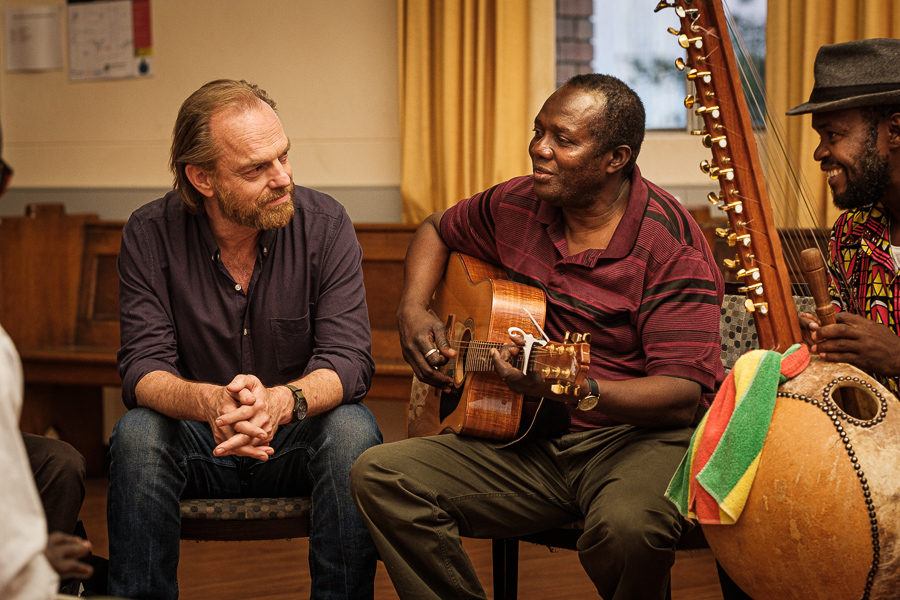 First of all, autofocus. The inclusion of the quad-linear autofocus technology results in fast, quiet—and most importantly in a lens with so little depth of field at wider apertures—accurate autofocus.
If you have read any of my previous lens reviews, you'll know I am a lover of manual focus. I often find myself shooting in low light levels, primarily in studio or night exteriors.
When I do use autofocus in these low-light situations, I find the smallest square in the single point option the most accurate for critical focus. By using the smallest square, I have also found it reduces 'focus hunting' to practically nothing.
Working on film sets is pressure-filled, and speed is of the essence. Actors don't stand still, and when they do, their heads are always moving as they deliver their dialogue.
In these situations, an accurate manual focus system is essential. Fuji has it with its MF Assist / Focus Peak Highlight mode, within which my preference is Yellow/Low. I can follow and rapidly adjust using manual focus quicker than I can using autofocus. With the peaking option on I have a backup to my eyes' ability to see focus through the EVF. This is essential when shooting in low light.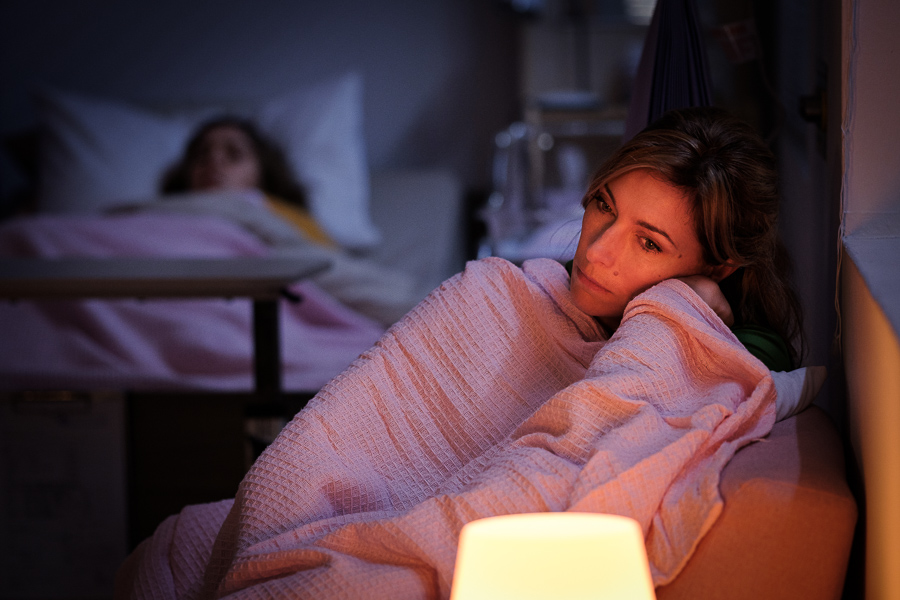 In my focus test I found the XF 90mm f/2 LM WR at f/2 was lovely and sharp over the majority of the frame. There is slightly less contrast and sharpness at the far corners of the image.
From f/2.2 onwards the lens is sharp across the image with consistent contrast. Investigating a lens's ability to produce a pleasing bokeh (or not) has become part of any review involving all but the widest of lenses. I converted the image to B+W to be able to primarily concentrate on the shape of these blurred Christmas lights.
At the two widest apertures, f/2 and f/2.2, the circles are even in shape and illumination. From F2.5 onwards the shape of the seven-bladed iris starts to become apparent and of course, this shape becomes more defined as you continue to close the lens down. The evenness of illumination continues to be consistent throughout the aperture range.
How pleasing is the bokeh?  Well, that surely is in the eye of the beholder. For me, the roundness of the circles both behind and in front of the plane of focus at f/2 and f/2.2 look lovely, and this is the aperture range I would use whenever possible for this style of image.
In the results I noticed tiny spots within the circles that are evident at all F stops. I looked at the possible reasons for this and found by process of elimination they were due to dust particles on the rear element of the lens. So to those of you that love and shoot with bokeh in mind, I recommend you clean your lenses first.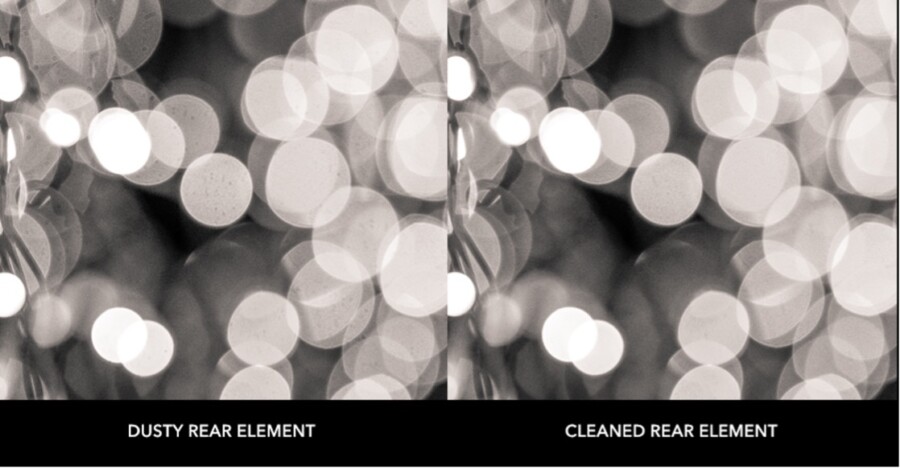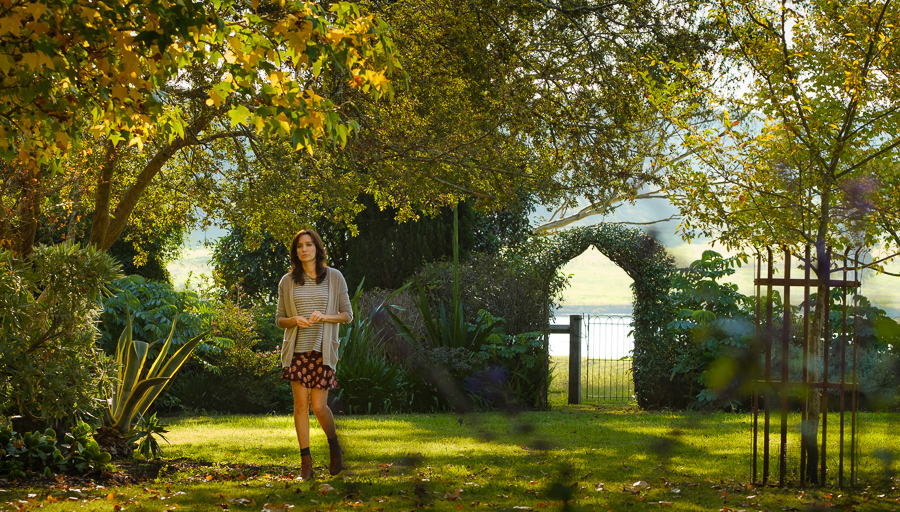 One of the advantages of shooting wider shots with a longer focal length like the XF 90mm is the ability to work without disturbing your subject. This becomes a more observational, slice of life style of imagery which can work very well as in the photo above of Nicole De Silva during the shooting of 'Doctor Doctor'.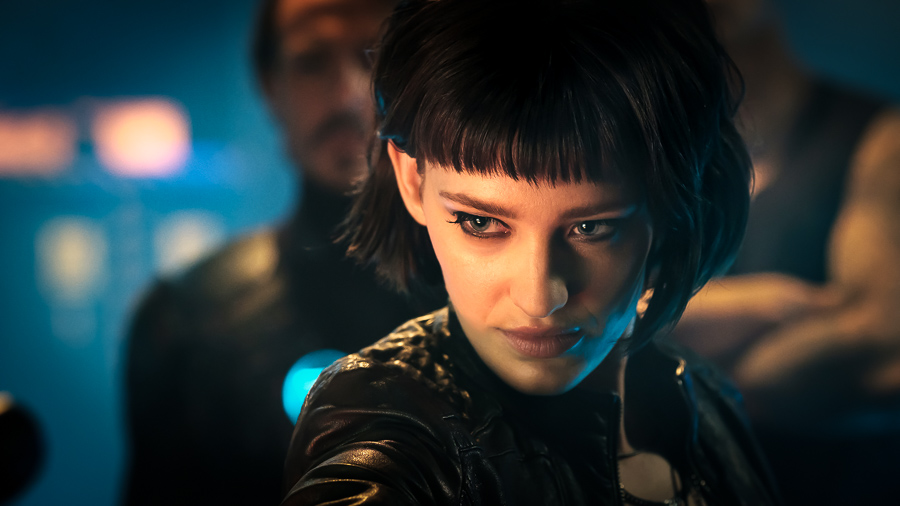 Earlier I mentioned using the XF90mm to create panoramas by shooting multiple overlapping images with the camera orientated vertically. With the camera in portrait mode, you achieve a higher resolution image as you are shooting more images than if the camera was in landscape mode. Additionally, by orienteering the camera vertically you are able to include more of the scene within each frame.
The image below is a combination of seven RAW images stitched together using Adobe Lightroom's photo merge tool. This results in a 17320 x 5956px image which equates to a 146cm x 50cm print at 300dpi.
Imagine your own photograph printed and framed, hanging on your wall.
A couple of tips in achieving this style of image if you haven't tried it before. Most importantly you must use manual exposure, focus and white balance.
Study your scene, choose an area that reflects the midrange in exposure and set that as your exposure for the entire exercise. You don't want the camera varying exposure throughout the capturing process as any variation in exposure between images will show in the final panorama. This also applies to white balance. Choose a WB that best reflects the shooting environment and set the camera to that.
Pick a focus point. This can be done using autofocus but be sure to switch to manual prior to taking the photos.
Finally use a tripod, make sure it is level and give each image a generous overlap, 30-50%. Ideally, any multiple image panorama should be shot around the lenses nodal point to reduce parallax errors but with the XF 90mm and its narrow-angle of view, especially in vertical mode, this is not essential.
My time shooting with this lens has been nothing but positive.
The XF 90mm f/2 LM WR comes with everything I like in a lens of this focal length.
I like the sturdy feel of its weather and dust sealed metal exterior, the generous sizing of the focus ring, the firmness of the apertures click stops and the meaningful lens hood.
In my opinion, this is the best performer, wide open, of all the Fujinon fast primes. Coupled with the accuracy of either auto or manual focus modes I can confidently shoot at f/2 knowing the results will be sharp and satisfying to look at.
From portraits to landscapes the XF 90mm is an extremely versatile lens which makes it an ideal all-rounder and the reason why it would be included in any kit I put together no matter the job brief or destination.
Yes, I am a fan of this lens, but not so much of its lens hood being plastic. In my opinion metal lens hoods for all, and not just a select few of the fast primes lenses would be a positive step forward and one where those of us who use these lenses professionally have a longer-wearing option to the plastic.